An actual shit ton of snow fell from the sky yesterday. We've had so many false alarms for big snow storms lately, that I took this one not seriously at all. I had an appointment for a facial and to get my hair done, with a break in between so I could eat something disgusting. My only plans for afterwards were to sit in my bathtub and finish watching The West Wing on Netflix and probably eat something else disgusting. Best laid plans guys. Ugh.
While my hair was processing, I looked out the window and everything looked like Elsa threw a massive bitch fit. Cancelled my facial, which broke my heart because I have been trying to get this damn facial for months. Actual, entire months. The fetus has been such a dick to my skin and I need a professional to get in there and scoop all the gunk out and sandblast my face until I'm pretty again. Every time I have tried to schedule this damn thing, I have had to cancel. Sick child. Sick me. Husband on travel. Holiday banana crap. I'm going to be gross forever. My facial is never happening.
When I got outside, I called Adam from the parking lot because just backing out of my space was the worst day of my life. We live a hair over two miles from the spa, but I wanted to make sure he knew I was leaving so he would also know when was the appropriate time to send out a search party. That drive took me over an hour and I spent a sizable chunk of it making peace with my existence, but was comforted with the fact that at least I would die with fresh roots.
The moral of this story is if you're in a snow storm, don't drive home. Drive to Target. Because if you drive home and then realize you have no junk food and can't leave and all you want is Bagel Bites and chips, you're going to spend a lot of time hangry.
So this weeks Today, I Love You is Food I Wish I Had the Sense to Buy Before This Snow Storm themed. Enjoy.
Simply Pillsbury Chocolate Chip Cookies
Making cookies is not that big of a deal, but these are your new boyfriend in a pinch. I like that they're called Simply because it makes me think they're good for me, too. I'm the marketing world's dream dumdum. Back to the cookies- They're delicious, they bake out thin and enormous. I also like that it only makes one dozen cookies. Even though they're huge, I feel better about only burning my mouth on twelve cookies instead of twenty-four.
Kraft Macaroni and Cheese
I got the blue box blues. This is almost never allowed in my house, but I make special exceptions for natural disasters because I might die. The House That August Built was made almost entirely out of this gold, and it took me two years to lose that weight. So this is really a break with a tiny hammer, strictly in emergencies food. It has to be the little tube noodles, too. None of that character-shapes bullshit. There is less macaroni in those boxes and this is an emergency. Also, I add about a liter of ketchup to it. Bon appetit!
Chips and Queso
I shouldn't even need to explain this. You dip a crunchy tortilla chip into delicious melted cheese. They say there is a tomato and onion and the rest of some salsa in there somewhere, but I don't believe them or care. It is worth all the money I will be paying a doctor to squeegee this from my arteries one day.
Bagel Bites
You thought I forgot about them! Never. This genius product is brought to you by the makers of tater tots and french fries, so you know they're just churning out hits over there. They took the chewy perfection of a bagel, and combined it with the also perfection of pizza. Then they shrunk than sonabitch so it feels dainty and cute and not like the toxic lard fuel it is. I turn my blissful ignorance up to 11 and enjoy my ass off.
Tie: Graham Crackers, Marshmallows, and Chocolate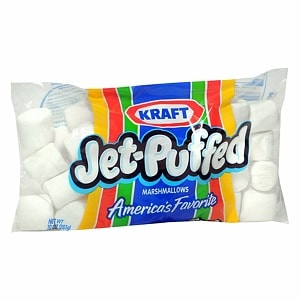 What a coincidence. I can stack these lovelies and make the most glorious snack of all- the 'smore. Or I can enjoy them all separately, buffet-on-my-couch style. 'Smores are traditionally a summer food, and to that I say, who gives a fart? We don't have a fireplace in our house, and the stove is too far from where I am sitting to cook them over the burner. But throw them in the microwave and I've got a melty shame sammy in 15 seconds. If you're a purest, you can always pick up one of those cans at the store and roast marshmallows over a teensy fire hazard on your coffee table.